I've decided to be professional...
I am now in the process of moving my blog to wordpress to become an adult and be a journalist. If you would like to follow my blog it will be http://kirstyporter.wordpress.com/  There is nothing on there at the moment but I will post asap. x x
10 tags
The Grand National - Debate
For the past few weeks I have been investigating horse racing, in particular the Grand National. Since this year's race there has been significant controversy surrounding the deaths of Synchronised and According to Pete, especially when Synchronised had a scare before he even started to run. I spoke to Tony Moore who runs a charity shop called Fight Against Cruelty to Animals...
Fire at the NASTAS
So PSTV are on their second day at the NASTAS and one of the trees have already gone up in flames. I've sent the video to tumblr so hopefully it will post. I knew there would be drama, just not tree drama.
Watch
8 tags
Horse Racing - Cruelty or Respected Tradition?
With the Grand National this weekend, and the continuous protests from organisations such as PETA and Animal Cruelty agencies, horse racing is becoming the forefront of media attention. As part of my degree I will be conducting a portfolio within the TV, Radio and Online platforms on a specific topic. I will be looking at whether Horse Racing needs stricter guidlines to stop horses from dying or...
8 tags
Kony 2012 ...Taking over my social networking...
First of all I'll admit I was completely and utterly taken in by the video yesterday and was spreading it all across Facebook and Twitter like it was going out of fashion.  But then speculation was underway and a lot of people who I certainly value the opinions of were posting tumblr pages and websites which seemed to show that the Invisible Children organisation and the Kony 2012 campaign...
10 tags
Has reality TV gone too far?
      (picture from google) Many people know about the reality TV show Take Me Out the basics of the show is Paddy McGuiness setting up dates and sending the lucky couple off to the Island of Fernandos. Damion Merry was one of the lads to come down the 'love lift' and present himself to 30 single ladies, who I believe gave him a ridiculously hard time. (The rumours about him dating...
12 tags
Snooki (Nicole Polizzi): Pregnant?
                                (picture from google) According to 'sources' in the New York Times the Jersey Shore starlet is roughly 3 months pregnant with her first child. Snooki a.k.a Nicole Polizzi has been in every season of the popular American reality show and is currently filming a spin off show with co-star Jenny 'JWOWW' Farley which will show the pair getting...
7 tags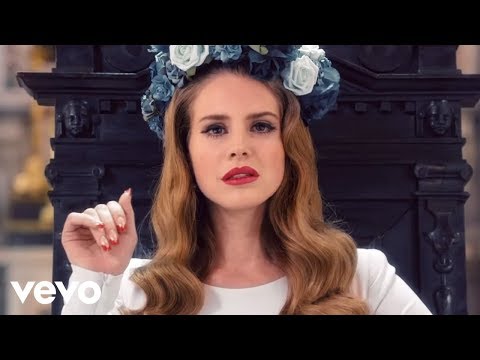 7 tags
Six Nations: Match Report England v Wales →
14 tags
We All Have A Right To Freedom Of The Internet...
As many of you are aware American congress will be discussing new piracy laws over the internet on the 26th January known as SOPA and PIPA (to shorten it obviously) I'm not going to get into the politics of the matter but more on a logical level. As a Broadcast Journalism student I rely on the internet for contacts, updated information and of course social networking.  If these...
9 tags
Celebrity Big Brother 2012
Yep, Im making a blog post about it. So last night saw 12 housemates go into the improved Big Brother house, which now looks like a cattle ranch. There was a lot of speculation this time around as to who was going in and the big one was apparently going to be Lindsey Lohan. Now as many people waited patiently until the end, (as naturally she would be the last housemate in) we were given Denise...
8 tags
Geek Alert.
So as you all know (well Im assuming you all know) Ive recently just completed a week's work experience at Preston North End and absolutely loved it. Its certainly given me more of a passion not only for football but also to work in the journalism industry being involved in sport. Its giving me more of a drive to look into where I could fit into the journalism sporting world, I'll...
7 tags
In the dug out with...Danny Mayor
Have a read of my latest Preston North End article with Danny Mayor. http://thesportingopinion.weebly.com/9/post/2011/12/in-the-dug-out-with-danny-mayor.html
8 tags
Here's a message about the half time lottery draw at the game on Boxing Day, you could win £1,000 !! http://www.pnefc.net/page/NewsDetail/0"10362~2556854,00.html
8 tags
Here is another article I've written for the... →
6 tags
Check out my latest article - In The Dug Out With... →
5 tags
My article on the Gary Parkinson Auction :) Take a... →
9 tags
SIGN THIS PETITION !!
Hello Everyone, I've set up an e-petition to tackle issues in local communities i.e crime and vandalism. I dont think it is being addressed as much as it should be doing. I have a huge challenge on my hands to get 100,000 signatures but if that happens it will get discussed in parliament and I for one think it needs to be tackled, it closes really soon so I'd really appreciate it if...
6 tags
Helping The Fulwood Community
HELLO EVERYONE !!  Please like this Facebook page, it is for my community journalism project at university and it would mean a lot for as many of you as possible to like it. https://www.facebook.com/pages/Helping-The-Fulwood-Community/111154005669435 THANK YOU !!
7 tags
We're All Journalists Now
The modern journalist today should be technologically savvy when it comes to social networking, be on the ball with new media platforms and above all remain on top of the news. But now more and more journalists are arguably put on the back bench and are reliant on citizen journalists. But is the growth of citizen journalists a positive aspect for today's media or is it hindering the way in which...
6 tags
My blog post on the Hartlepool vs PNE game :) →
6 tags
Bury Vs Preston North End (Article) →
6 tags
Here is my article on the England Rugby Reports... →
8 tags
The FA Cup - Southend 1 - 0 PNE (Click here for... →
7 tags
Click here for the latest goings on in the Mike... →
7 tags
Click heere for my match report on the Rochdale vs... →
5 tags
Im now writing for a new sporting website, here is... →
6 tags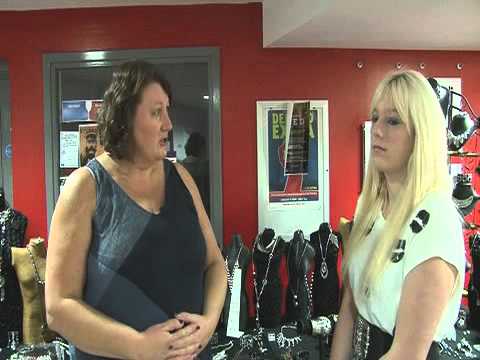 pbawl asked: nice one on the inbetweeners article kirsty reporter!
10 tags
My review of The Inbetweeners movie for the...
5 tags
Sex And The City - My New Found Love.
Probably not the best thing to start my professionalism on but I thought it was an important matter to address. Sex And The City has been out for a long time, and I hadn't watched a single episode and all my girly friends were insistent that I should watch it (being the girly type that I am) and I literally cant get enough. I went kind of backwards by watching the films first but it gave me a good...
6 tags
Update: Blogging with a professional edge
So now I've reinvented (basically started all over again) with my blog, after all the 'redecorating' and deleting I have had writers block. I.e. What can I blog about that's interesting, opinionated but at the same time journalistic?! After all this is going to be my professional blog were all the lovely media conglomerates can look at some of my work and hopefully hire me in the future (you know...
4 tags
(Old) New Blog
This is the first blog post from my (old) new blog, I have gone through every single blog post on this blog and took out all the unnecessary pictures, posts and comments to make it that bit more professional, so from today onwards my blog will from time to time have some pictures on it but mainly it will be a portfolio of my work as well as my view on certain things in the world, they may not...
6 tags
Lady Gaga - What Next?!
I love Lady Gaga, I think she's beautiful, talented and inspirational to so many people worldwide. But after seeing her new cover for her new single 'U&I' I don't really know what to think of it. Gaga tweeted:  'You will never find what you are looking for in love, if you don't love yourself,' with a picture of the cover of her next single release. She never fails to shock people no matter...
5 tags
9 tags
I dont want your swag Cher Lloyd.
O.M.G I can't actually believe it, Swagger Jagger is actually number one in the UK music charts. I understand that some people may like it (well obvs its number one), but please just for a second think about everything that is wrong with this song and what the music industry of today is turning into. She's supposed to be a new and upcoming rapper right?! She isn't even rapping in the song, she's...
9 tags
'JELENA' - People need to grow up.
Im becoming increasingly annoyed with all this 'Jelena' business. The only reason people are making such a big fuss about it is because it's Selena Gomez and Justin Bieber. Actually scrap that, it's mainly because it's Justin Bieber. I hate to break it to the 'Beliebers' out there but he isn't going to be dating you anytime soon. Number one – he doesn't know you exist. Number two – If he did, he'd...
8 tags
True Blood...
…is really freaking me out, but I just cant help watching it. And oh my gosh, isn't Alexander Skarsgard (Eric Northman) looking lush?! I havent read the books, but Im definetley going to have to buy them or borrow them off somebody because I never expected Bill to turn out to be a bit of a tool. Its certainly at the other end of the spectrum to the likes of Twilight, which I also...
4 tags
4 tags
5 tags
6 tags
Geordie Shore
This programme is TV gold. I've been watching it from the beginning and took it upon myself to watch Jersey Shore Season 3 aswell. On This Morning there was a debate on whether the show is trashy or not. But at the end of the day, Denise who has been a long running 'agony aunt' on the show was calling it vile and disgusting, and I have a bit of a problem with this. First of all the show is...
5 tags
6 tags
I Want Someone Lovely In My Life...
Iv definetley enjoyed being single and tbh I still love it because you have a feeling of being free to yourself. Theres no insecurity, jealousy, or paranoia, its just you, your friends, and having a good time. But although I love it, I wouldnt pass up the opportunity to have a lovely man in my life, someone who I can get excited about going to the cinemas with, meeting up for drinks, watching...
5 tags
12 tags
So my message for today is...
Keep Calm & Stay Reem. Also Geordie Shore is on tonight which gets me to the point of reality TV shows, I watch way too many of them, either that, or there is too man for me to watch, for example I watch: The Only Way Is Essex Geordie Shore Jersey Shore Im A Celebrity Get Me Out Of Here Big Brother And you could probably count some of the 'talent' shows as reality TV...
5 tags
Why Cant I Be Rich?
                           There is too many nice things for me to buy for me not to be rich? Why does the beauty of Dior, Chanel and Juicy Couture have to entice me so much?! Theres perfumes, bags, clothing, makeup, jewellery, too much stuff for me to enjoy with money I cant afford!! As a student my loan is my saviour, but tbh after a couple of months, it disappears, I end up in my overdraft and...